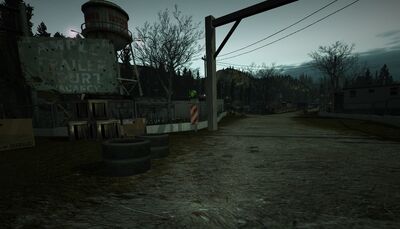 Ample Trailer Court is a trailer park located in the Gray Point district in Camden. It can be found on Route 55 just west of North Bay and Dunwich Village.
It is a quiet, old trailer park with very rural surroundings. It features accessible dirt tracks, a pursuit breaker and a water tower.
As well as some races, Late Departure passes through here.