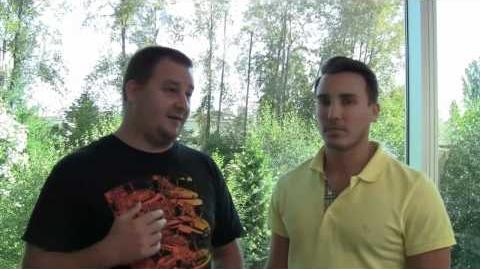 Ask Marc
was a video blog which saw former producer
Marc De Vellis
take questions from the Need for Speed World Community and discuss what was happening in the game's development. The questions would be brought up by Community Manager Drew Hahn who selected a number of questions asked by the players.
Until 2012 it was a weekly feature and Marc would reach out on his Official Facebook Page on Monday or Tuesday for questions and would film the episode during the week for release on Friday on the official Need for Speed YouTube channel.
It became a rare occurrence and developers decided to do live chats when major changes or events took place. In a Live chat on October 16th, Marc announced his moving to another team meaning he would no longer be a producer for Need for Speed: World, bringing about the end of Ask Marc.
Playlist
All Ask Marc episodes can be found here , from Episode 67, down to the very first.