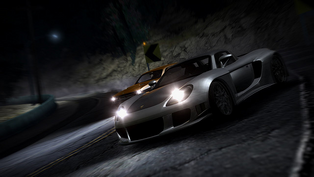 Canyons were a feature in Need for Speed Carbon where four events took place
Canyon Sprint
Canyon Checkpoint
Canyon Drift
Canyon Duel
Future Release
Canyons were not released with the launch of World, but was then confirmed in Ask Marc 39 that canyons would be released. In the Gamescom Live Chat, producer John Doyle said that the canyons would open soon. Even though it was confirmed through Ask Marc that the Canyons would be opened, Ask Marc 66 informed World gamers that the canyons were de-prioritized. If to be released ever in the future, it would not be any time soon.
Eagle Canyon
is a sign located in
Fortuna
near the
North Bellezza
track. It was identified after the patch on June 28th 2011.