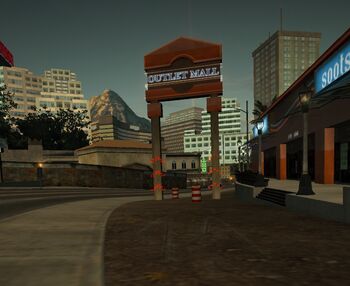 A Pursuit Breaker is a breakable structure used in Pursuit Outrun and Team Escape events to disable Police vehicles. There are many of them and a variety of different structures such as large signs, scaffolding, or even storefronts. They are identifiable by red triangles & arrows pointing up and are used by driving through them to destroy or block the surrounding vehicles.
Although they are meant to be useful to players, they can often disrupt players too as they are solid objects. Using them in races and Team Escape can block the path of other racers and can be especially disruptive when the breaker is a storefront, water tower or gas station.
When destroyed in Free Roam, they return to normal when a player leaves and re-enters the area.