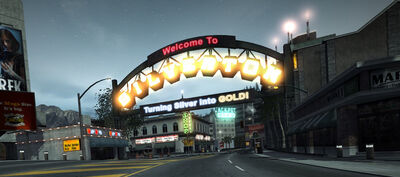 The "
Welcome to Silverton
" sign is a neon landmark on the
Starlight Strip
in
Silverton
. There are two of them in total, one on each end of the strip. They are above the road, between buildings, with the slogan "Turning Silver Into Gold" in Vegas-style flashing neon lights. These signs are a familiar sight in Silverton.